Tom Catalano is an author and presenter. His poems are often humorous, taking a lighthearted look at every day events with which adults or children can relate. His short stories are themes of science fiction, mystery, and psychological suspense. Tom also gives poetry presentations at schools, churches, libraries, and community events.
ENGAGING POET, AWARD-WINNING AUTHOR, PUBLIC SPEAKER
I grew up in a suburb of Chicago. After graduating from Aurora University in Aurora, Illinois, I started moving around the country. I've lived in Illinois, Oregon, and Pennsylvania. I write poetry, short stories, and novels. When I'm not writing, I'm doing presentations at schools, libraries, bookstores, churches, and events.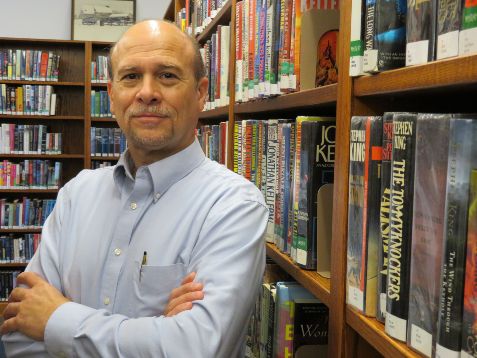 Writing poetry is fun! Reading it should be fun too. I wish I had a dollar for every time I've heard someone say that they didn't like poetry. When I share my poetry with them they smile and say, "But I like your poetry." That's because it's easy to relate to and a lot of it is humorous. I write fiction because a storyline will come to mind and I want to capture it. If it intrigues me, I know it will intrigue my readers.
WHY MY POEMS (USUALLY) RHYME
They flow well and the reader gets drawn into them quickly and easily. I also enjoy the challenge of creating just the right rhyming structure.
They are about life. Things that happen to us every day, like our jobs, families, and hobbies. Our likes, dislikes, and quirks. And everything in between.
BOOKS FOR CHILDREN, PRE-TEENS, AND TEENS
Younger children love the silly and funny poems in, 'Rhymes For Kids.' Pre-teens and teens enjoy the funny and relatable poems in, 'Jelly In My Belly' and 'Rhymes For Teens.'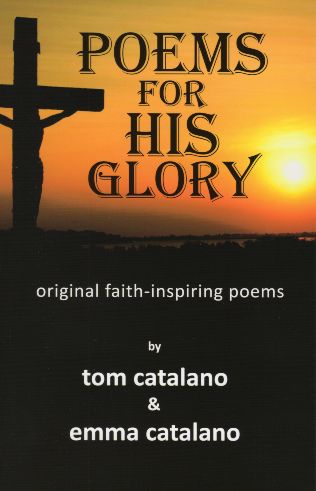 I co-wrote the book, 'Poems For His Glory,' with my daughter Emma Catalano. The poems are very uplifting and inspiring for anyone who feels the love, caring, and forgiveness of God – or who would like to.
​WHAT TO EXPECT WITH MY POEMS
Expect to laugh – a lot. You'll also feel sentimental as you stroll down memory lane.
WHAT TO EXPECT WITH MY FICTION
Expect the unexpected. Most of my stories are science fiction and psychological suspense. Ordinary people doing ordinary things…with a surprising turn of events with which they have to contend.
I GIVE POETRY PRESENTATIONS
I love speaking at public and private schools, churches, libraries, bookstores, and events.
I love speaking at public and private schools, churches, libraries, bookstores, and events. I show students and adults how much fun poetry can be. Presentations are specifically tailored to the audience. See the Poetry Presentations page for details.