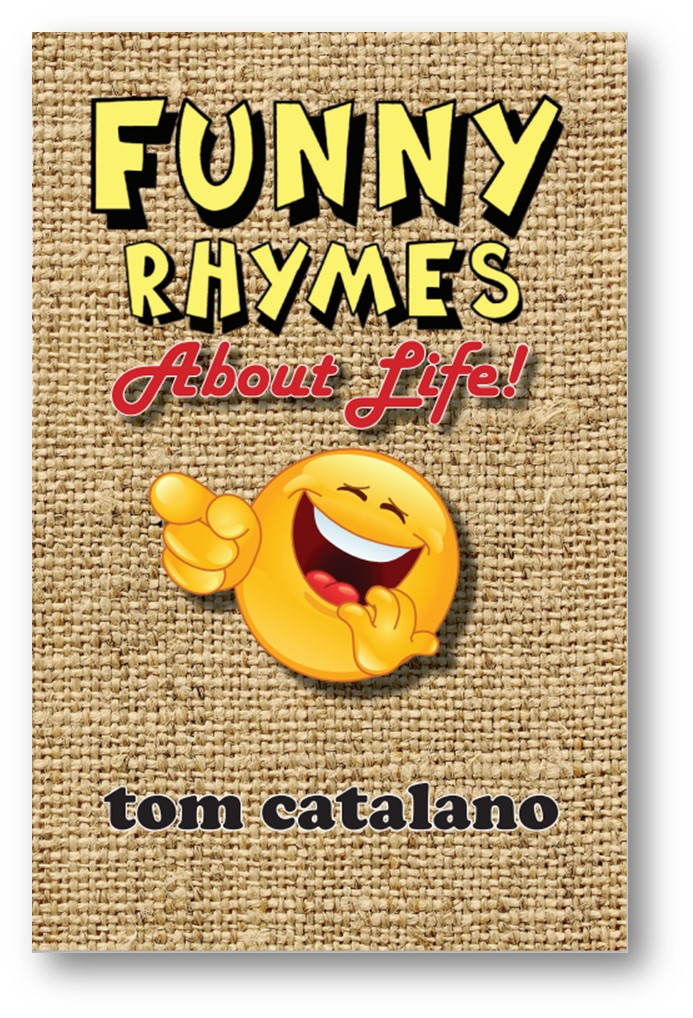 Easy-to-read rhymes that will make the adult reader laugh at things like annoying telemarketing calls, never-ending honey-do projects, buying a used car, getting older, stinky breath, procrastination, and of course, love and marriage.
The rhymes are clean and non-offensive, but cover topics that only adults will appreciate, like sounding like Rice Krispies when their bones snap, crackle, and pop in the morning. Or falling asleep on the couch watching television. Or being busier during retirement than when working.
There are 60 different rhymes in 'Funny Rhymes About Life!' They are grouped in the following categories: • Life Is A Journey…Bring A Map! • The Funny Side Of Love And Friendship • The Quirky Side Of Life • Fine, If You Can Find The Time • Things Don't Always Go As Expected • Scrambled Thoughts, Over Easy • 'Tis The Season, That's The Reason
96 pages, paperback ISBN 978-1-882646-13-5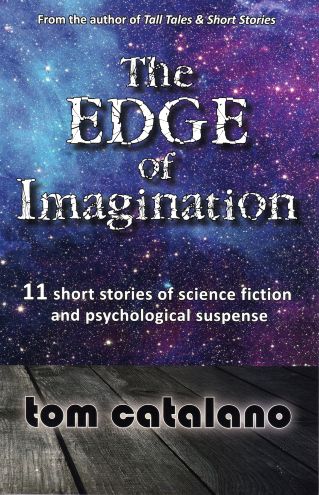 Eleven original short stories of science fiction and psychological suspense. You are about to embark on a journey of mystery and imagination. Here you will find stories about a near-futuristic society, a floating hero, a mysterious roadside memorial, an unusual and unexpected gift, a homeless man's supernatural miracle, and more! Like the patient who undergoes experimental surgery to correct a unique sensory condition and must deal with the unexpected results. Or the poltergeist who would go to any length for human love, including murder. The stories are described as science fiction, but they do not take place on another planet or in space. Rather, they take you on a journey much more mysterious - into the depths of your imagination! Are you ready for the unexpected?
176 pages, paperback, ISBN 978-1-882646-10-4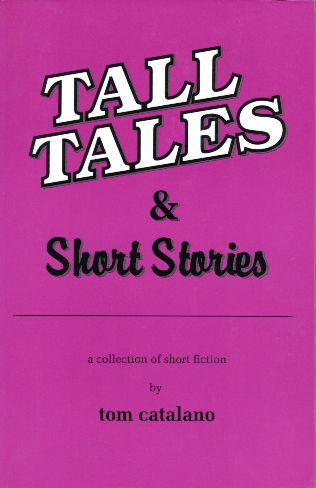 Tall Tales & Short Stories
Thirteen original short stories. Some are tender and touching intended to melt your heart. Others are science fiction, mystery, and psychological suspense. These include a phenomenon in a basement, a futuristic society's euthanasia experiment, a bizarre and dangerous telephone answering machine, a mysterious neighborhood cemetery, a family's hidden secret, and much more! There is even a comedic love story and an unusual Christmas tale. You will not be bored with these tall tales!
You may laugh, you may sit on the edge of your seat, you might be startled, but you WON'T be bored!
176 pages, paperback, ISBN 978-1-882646-16-6, Illustrated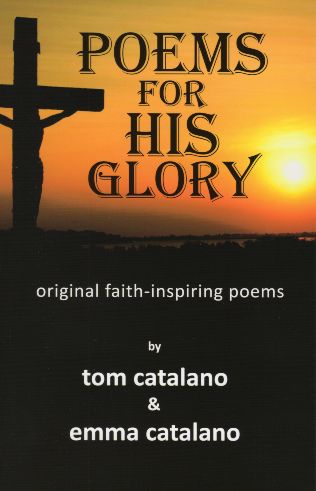 Easy-to-read faith-inspiring poems. Feel the love and healing power of Jesus in every poem that was written FOR Him, inspired BY Him, and credited TO Him. Co-authored by Tom Catalano and his daughter Emma Catalano. This comforting poetry is uplifting to anyone who feels the hope, caring, and forgiveness of God – or who wants to. Enjoy heart-warming poems like, 'I'm Thankful,' 'Heaven,' 'Guardian Angel,' 'How Close is That,' 'A Cross to Bear,' 'Repaid,' 'The Heart of Love,' 'The Night Before Jesus,' and 'On His Birthday.'
"The reader should expect to feel God's presence while reading poems that are truly expressions of faith"
Rev. Malachi Van Tassell, T.O.R. Ph.D.; President Saint Francis University
96 pages, paperback, ISBN 978-1-882646-09-8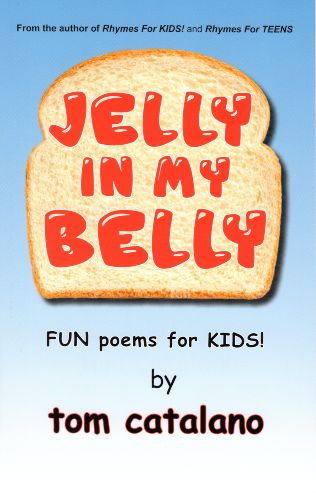 Funny and feel-good poems that children, pre-teens, and young teens will enjoy. The subject matter includes topics that children understand, such as peanut butter, bubble gum, feeling sick, burping, dreams, doing chores, sharing, and making friends. Some poems are silly, like 'Sticky Business,' which makes light of stepping in one's own gum, or 'My Runny Nose,' which talks about sneezing so hard that the roof of the house lands in the yard. Some address friendship, like 'Little Snowflake' or 'How to Make a Friend.' Others show by example the satisfaction of caring and selflessness, as with 'The Wish List.' Lots of fun!
48 pages, paperback, ISBN 978-1-882646-02-9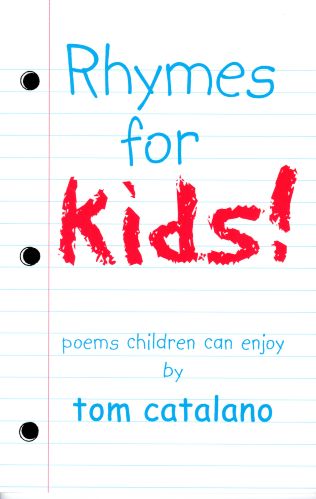 Simple rhyming poems that young children will enjoy hearing or reading. Some are downright silly, like 'I Wish I Was a Pizza,' 'Bubble Trouble,' 'Cute Little Birdie,' 'An Elephant Nose,' 'Eye See,' 'Little Fishy,' and 'Christmas Rap.' Some are touching, like 'The Toy,' 'Poor Lonesome Louis,' and 'My Friend Mary-Jean.' Read them out loud and watch the smiles. Perfect for children up to 4th grade, or anyone who enjoys silly poems!
48 pages, paperback, ISBN 978-1-882646-05-0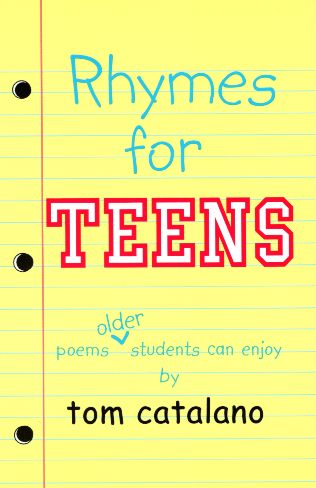 Fun rhyming poems that pre-teens, teens, and post-teens will enjoy because they are relatable. These poems are proof that poetry does not have to be long, boring, and hard to understand. You will laugh at poems like 'Phew!' 'Nice To Meet You?' 'Stinky Feet,' 'Me Me Me,' 'Pumpkin Face,' 'Anxious,' and 'I Survived Elementary School.' You will feel sentimental with 'All I Need,' 'First Love,' 'What a Hero Means,' and 'What Is A Dad?' You will ponder the possibilities in 'Life's Journey,' 'Mother Earth,' and others.
76 pages, paperback, ISBN 978-1-882646-48-7, Illustrated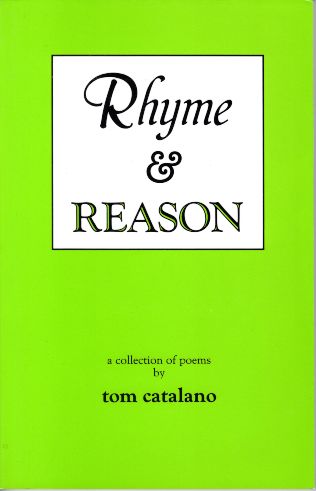 The author's first book. Contains easy-to-read rhyming poems on a wide variety of subjects and emotions, including: Christmas, love, nature, aging, travel, work, and much more. At least half of the poems are humorous, including: 'A Copywriter's Christmas,' 'Christmas at The Condo,' 'Pearanoid,' 'Las Vegas Vacation of Mine,' 'Ode to My Wife The Car,' and more! Love poems include: 'My Gift to You,' 'The One,' and 'To Love Is.' You will relate to 'Work Dreams,' 'The Twelve Days Of My Job,' 'Wanderlust,' and many others. Easy-to-read. Easy to understand. Meaningful and fun.
96 pages, paperback, ISBN 978-1-882646-07-4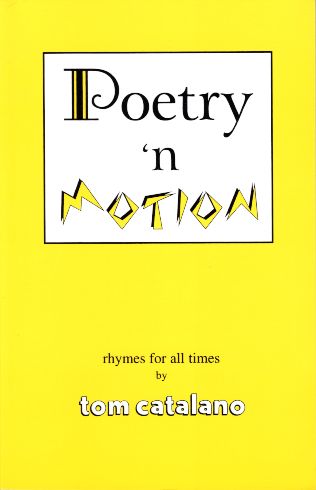 More of what Tom Catalano does best; make you laugh, tug at your heartstrings, lighten your day, and entertain you. There are entire chapters of funny poems, Christmas poems, family themes, poems about occupations, love poems, and more. Favorites include: 'Nicholas, The Santa Story,' 'Christmas With Dad,' 'Beside Me All The Way,' 'Golfer's Lament,' 'The Hapless Handyman,' 'Still in Love,' 'The Battle of Sir Edwin,' 'Poetry Flows,' and many others. These rhyming poems will have you smiling and make you want to read them over and over.
96 pages, paperback, ISBN 978-1-882646-03-6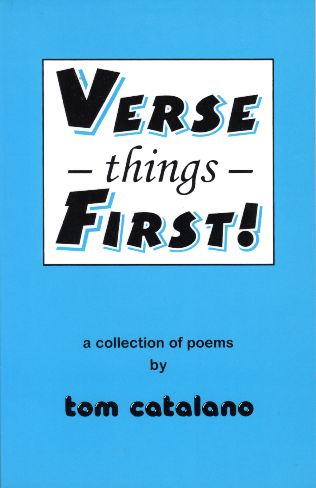 Ever been to a place like 'Wiseacre Novelty Park' where "sarcasm greets you from morning to dark"? Do you know someone with a 'Coffee Crutch' who "needs caffeine like a car needs gasoline"? Ever wonder if Santa "grades on a curve" like in 'Santa Is Coming'? And who can forget "the beauty, the fear, the awe" of 'First Love'? Tom Catalano helps us remember this, and more, with the use of clever rhyming verse. Five chapters of easy-to-read poems that will make you smile, laugh, stroll down memory lane, and leave you satisfied.
96 pages, paperback, ISBN 978-1-882646-43-2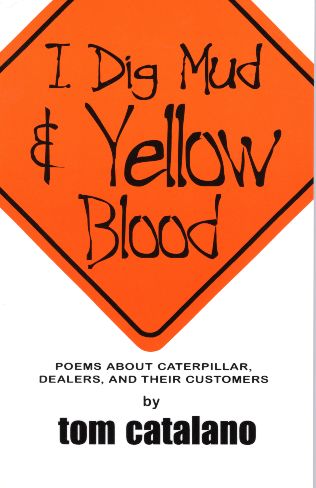 Funny and sentimental rhyming poems about Caterpillar, Cat dealers, and people who use (or appreciate) heavy equipment. Who would have thought that making, selling, and using heavy equipment was this funny and touching?
"Not since Alexander Botts first climbed aboard a tractor has the construction industry been portrayed with such humor and wit. Tom Catalano captures the challenges and rewards of our industry with remarkable accuracy and insight. And he has fun doing it!"
Gerald L. Shaheen, Group President, Caterpillar Inc.
46 pages, paperback, ISBN 978-1-882646-91-3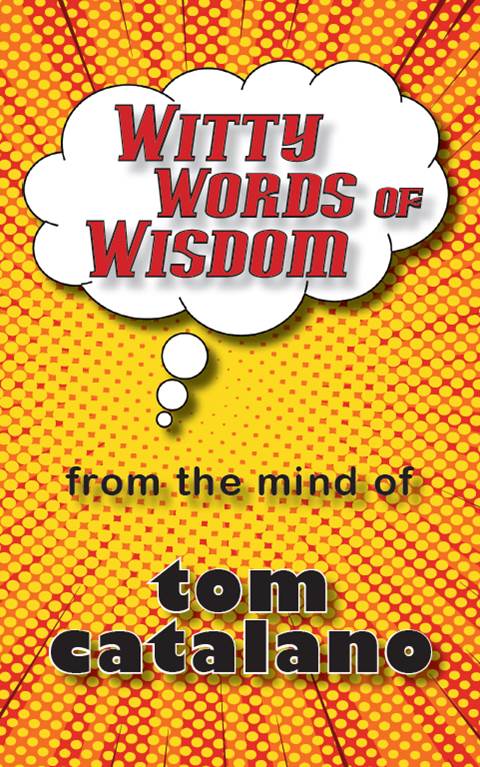 150 original funny, clever, inspiring, thought-provoking, and attitude-adjusting quotes from the mind of author Tom Catalano. Sometimes life can seem difficult or confusing, ironic or absurd. It's often difficult to explain why things happen as they do. Other times it can be summed up in just a few words.
Here are some selections from book: "I'm not lazy. I'm selectively productive." "Getting older is just nature's way of seasoning to taste." "You can't walk on bridges that haven't been built." "I did not grow up. I was raised." "Too much fun can ruin the pleasure."
Whether you need a pat on the back, a reassuring word, a shot of courage, a boost of faith, a reflective thought, or just a smile to start your day…you'll find it here.
96 pages, paperback, ISBN 978-1-882646-11-1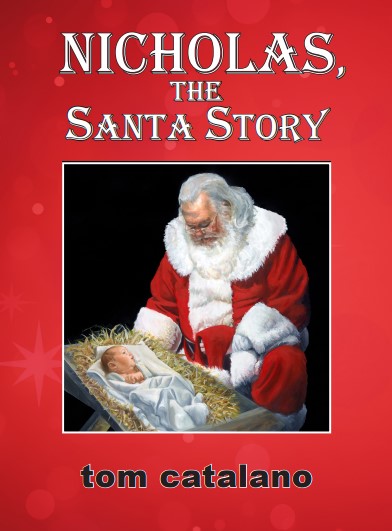 Nicholas, The Santa Story
Before he ever became Santa Claus, Nicholas prayed for guidance on how to best serve the Lord. His prayer was answered when a mysterious voice foretold the birth of a savior. Miraculously, he was able to meet that newborn baby, and his life changed forever.
Here is the first stanza from book: "Before he ever suited up and made his yearly flight, a holy vision came to him one clear and starry night."
Nicholas, The Santa Story is a heartwarming and imaginative story that connects the secular tradition of the Christmas holiday with the religious birth of Jesus Christ. This easy-to-read rhyme will be enjoyed by the whole family. It is sure to become a treasured family keepsake for years to come!
48 pages, hardcover, ISBN 978-1-882646-12-8, Illustrated